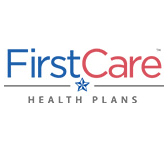 AUSTIN, Texas, Dec. 4, 2018 — Today, officials at FirstCare Health Plans announced the new FirstCare Advantage Dual SNP (HMO SNP) plan, which is back after a brief absence, and available in the Lubbock and Amarillo communities.
The plan is designed to meet the special needs of those with Medicare and Medicaid. They must be eligible for both Medicare and Medicaid in order to enroll in FirstCare Advantage Dual SNP, and they must reside in one of the following Texas counties: Carson, Crosby, Deaf Smith, Floyd, Garza, Hale, Hockley, Hutchinson, Lamb, Lubbock, Lynn, Potter, Randall, Swisher, and/or Terry.
"We are excited to introduce a new plan for 2019—FirstCare Advantage Dual SNP for Medicare beneficiaries with both Medicare and Medicaid," said FirstCare Assistant Vice President of Government Programs Danielle Jaber. "At FirstCare, we've been helping Texans cut through health care confusion for over 30 years. We're proud to be a part of the communities we serve, and we believe all Texans should have access to affordable, high-quality health care."
For 2019, beneficiaries will be able to access a number of programs that enhance the care and services covered under the FirstCare Advantage Dual SNP plan. These include assigning dedicated case managers to members who need help accessing care, providing education and support to members who have certain chronic conditions, connecting members to a pharmacist who helps them manage their medicines, accessing telemedicine services via FirstCare Virtual Care—powered by MDLIVE, and providing a free phone service for members that allows them to talk with a nurse about their health concerns—24 hours a day, seven days a week.
Medicare beneficiaries can enroll in FirstCare Advantage Dual SNP during the federally regulated Annual Enrollment Period (AEP) from October 15, to December 7, 2018, with benefits effective January 1, 2019. Certain circumstances allow for enrollment throughout the year, outside of AEP. For more information, prospective members are encouraged to call 1-866-229-4969 (TTY users call 1-800-562-5259), October 1 – March 31, 8 a.m. – 8 p.m. Central Time (CT), daily; April 1 – September 30, 8 a.m. – 8 p.m. CT, Monday – Friday. They can also write to:  FirstCare Advantage Dual SNP (HMO SNP); Attn: Customer Service; 1901 W. Loop 289, Suite 9; Lubbock, Texas 79407. If you speak Spanish, language assistance services are available to you. Si usted habla español, tenemos servicios de asistencia de idiomas disponibles para usted.
FirstCare Advantage Dual SNP (HMO SNP) is a Health plan with a Medicare contract and a contract with the Texas Medicaid program. Enrollment in FirstCare Advantage Dual SNP (HMO SNP) depends on contract renewal.
About FirstCare Health Plans
At FirstCare, our mission is to work together to serve our customers and build healthier communities—one member at a time. Since 1985, we've been serving the health care needs of members across North, West, and Central Texas. Today, our service area includes 143 counties, with local offices in Abilene, Amarillo, Lubbock, and corporate offices in Austin, Texas. We offer a wide range of HMO, PPO, HSA, and ASO products through a variety of programs, including small and large employer plans; state, federal and teacher plans; government programs; and the Health Insurance Marketplace. With the support of our owners, Covenant Health in Lubbock and Hendrick Health System in Abilene, we serve over 150,000 members. For more information, please visit FirstCare.com.
https://tachp.org/wp-content/uploads/2016/04/first-care-logo.jpg
150
168
tachp
http://tachp.org/wp-content/uploads/2016/06/tachp_logo_2016.jpg
tachp
2018-12-05 17:09:57
2018-12-05 17:09:57
FirstCare Health Plans Bringing Medicare Special Needs Plan to West Texas