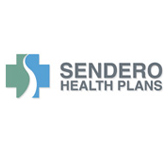 Our mission is to provide comprehensive healthcare coverage and to arrange for innovative, high quality and cost-effective medical services for health plan members in Central Texas.  Our goal is to treat our members and their families with compassion and respect.
Sendero Health Plans, Inc. ("Sendero") was formed in September 2011 as a new, not-for-profit organization in Central Texas to improve access to care for those covered by publicly-funded health insurance programs.  In September 2013, Sendero was certified by CMS (Center for Medicare and Medicaid  Services) as a QHP (Qualified Health Plan), and is also enrolling members into its Marketplace product IdealCare.
As a community based health plan, Sendero is positioned to evolve with the changing health care landscape to be the health plan provider of choice for a growing number of Central Texans, and allow revenue to stay in Central Texas to further improve our local healthcare system.  Currently Sendero's Medicaid STAR and CHIP membership represents about 10% of the market and its IdealCare membership represents about 18% of the market.  IdealCare, Sendero Health Plans' Federal Health Insurance Marketplace offering has contributed to overall health coverage for the county by providing competitively priced insurance coverage to uninsured, low-income resident.  IdealCare also allows Sendero to provide coverage to all family members.
Sendero Health Plans
Address: 2028 E Ben White Blvd, Austin, TX 78741
Phone: (512) 978-8855
Website: www.senderohealth.com